Filters
---
---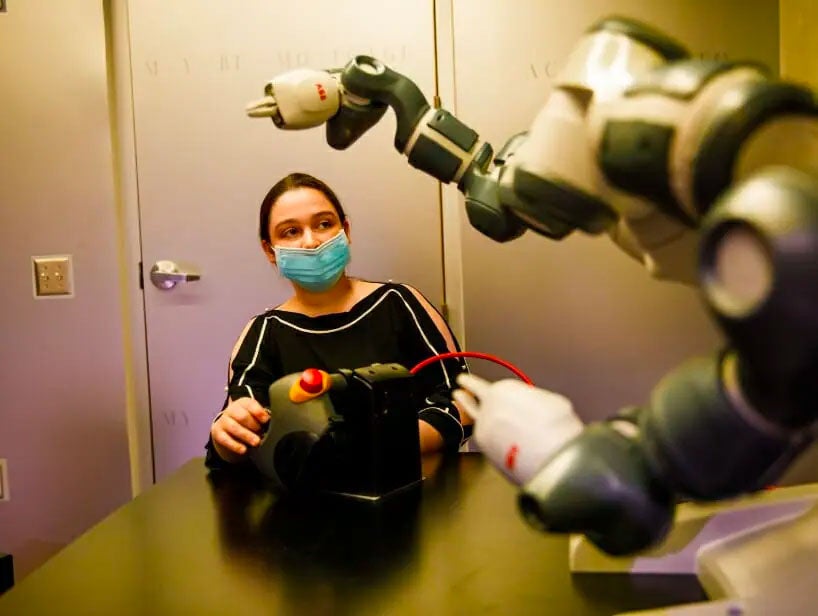 The Global Security Initiative (GSI) leverages ASU's faculty expertise, global reach, student body and culture of innovation to drive advances in security and defense-related technologies and educational efforts.
Global Security Initiative
The center develops mission-relevant approaches and effective decision-oriented tools for policymakers and implementers, drawing upon faculty expertise and connections with the defense, security and diplomacy communities.
Global Security Initiative
The Center for Human, Artificial Intelligence, and Robot Teaming (CHART) is a multidisciplinary center leading the charge to develop methods to assemble the most effective human-synthetic agent teams in support of national security.
---
Julie Ann Wrigley Global Futures Laboratory
Connection One is a National Science Foundation industry/university cooperative research center that is at the forefront of developing the next generation antennas, low-power computer chips, advanced transistor models and multiple-function circuitry to enhance technologies ranging from cellular to environmental and defense applications.
Julie Ann Wrigley Global Futures Laboratory
PSERC is a university-industry cooperative research center with 13 universities and 24 industry members. PSERC creates an environment in which universities and industry work together to promote and enable collaboration, to provide a forum for exchange of information and ideas, and to create solutions to complex and diverse problems facing the electric power industry."
---