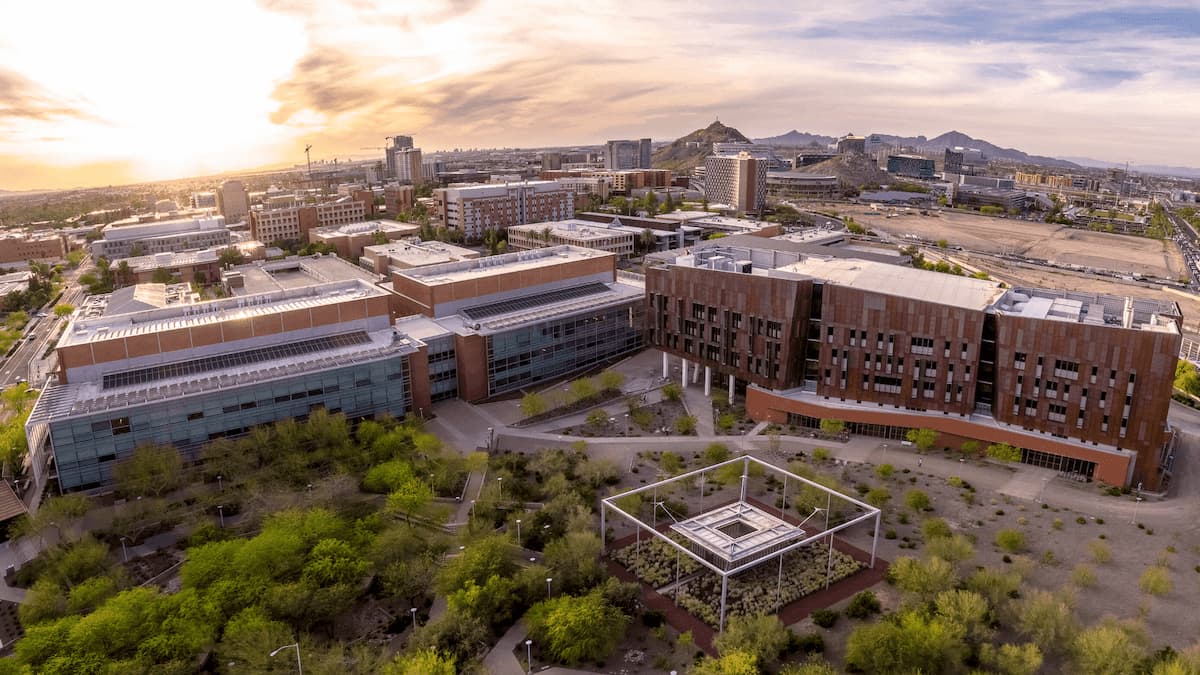 One university, many places
Arizona State University's reach supports local and global connections and research engagement.
ASU is committed to delivering high-quality education to the local and global communities it serves.
Arizona State University is "one university in many places" — four distinctive campuses throughout metropolitan Phoenix, as well as locations around the state, country and world. Each provides access to the university's strength and innovation, and all offer attributes and focuses to meet the needs of any learner. 
Phoenix metro-area campuses
Additional Arizona locations
Arizona locations through Academic Alliances

International locations
At ASU, we are forging a new role for higher education in the world by engaging with people and issues locally, nationally and internationally. ASU offers opportunities for academic engagement, research and development, and international collaboration in more than 80 countries.