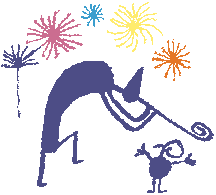 TWC 494/598
Principles of Information Architecture

Multimedia Writing and Technical Communication
Fall 2004
Syllabus
Barbara J. D'Angelo
Multimedia Writing & Technical Communication
Sutton Hall, Room 301P
Phone: 480-727-1160
Email: bdangelo@asu.edu

Office Hours:

Wednesdays, 9:00- 11:00
Thursdays, 2:00-4:00

or by appointment
Course Description and Objectives
This course will explore principles of information architecture in both print and electronic environments.
By the end of the course, students will:
Course Requirements
All students must read Course Guidelines & Policies and the Core Rules of Netiquette.
This course will be conducted completely online using Blackboard. If you have never taken an online course before, read 7 Tips for Success Online. ASU Online also has several tutorials and other support services for students enrolled in online classes.
Please read Course Guidelines & Polices and Course Introduction.
Graduate Students: Students registered for graduate credit (TWC598) will complete an additional assignment.
Text and Readings
Required Text (available in the ASU East Bookstore):
Rosenfeld, Louis & Morville, Peter (2002) Information Architecture for the World Wide Web (second edition) Sebastopol, CA: O'Reilly & Associates.
Additional readings will be posted in the Weekly Schedule area of the Blackboard course site.
Daily Schedule
Check the BlackBoard course site frequently for announcements, weekly schedule and assignments, and class discussions. Access to BlackBoard is through myASU: http://my.asu.edu. The Schedule at a Glance also lists assignment due dates.
Assignments
Your main task for this course is to create and implement the information architecture for a website by completing 5 linked assignments. The five assignments build upon one another for the creation of a site that is well organized and labelled so that information is easy to locate by both browsing and searching. Each assignment will reflect one component of the information architecture of the site and implentation of it in Assignment 5.
In addition to the assignments, there will be weekly readings, discussion, and other short assignments or activities.
Students enrolled in TWC598 for graduate credit are responsible for completing an extra assignment.
Course Evaluation
Your final grade for this course will be based on five assignments, additional short assignments, and participation in class discussion and activities.
+/- grades will not be used in this course. Grading will be based on the following point scale:
| | |
| --- | --- |
| A = | 117-130 points |
| B = | 104-116 points |
| C = | 91-103 points |
| D = | 78-90 points |
| E = | 0-77 points |
Students enrolled in TWC598: See the graduate assignment for additional grading information. Grading for graduate credit will be based on the following scale:
| | |
| --- | --- |
| A = | 162-180 points |
| B = | 144-166 points |
| C = | 126-143 points |
| D = | 108-125 points |
| E = | 0-107 points |
Academic Integrity
Students are responsible for knowing and understanding University policies regarding plagiarism. Please refer to the Student Academic Integrity Policy regarding students rights, responsibilities and obligations.

Page last modified: 4 November 2004
Kokopelli image copyright Clip Art © RT Computer Graphics, Inc., NM, www.rtcomputer.com