Publications
---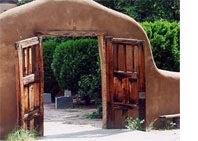 HBLI has a variety of print formats in which it disseminates information.

Current, breaking news and shorter, more timely items are posted as press releases to our web page and bulletin board.

Adelante is a twelve-page newsletter printed three times a year (spring, summer, and fall) that is devoted to identifying and informing readers about issues important to Hispanic education.

HBLI also publishes a shorter bulletin, Entre Nosotros, which comes out sporadically. The bulletin reviews issues of greater immediacy, such as the recent Bilingual Education vote in Arizona, and is aimed at a smaller, more local audience, than Adelante.

The recently established Policy Paper Series follows the same general principal as Adelante but examines issues in greater depth. The papers are roughly equivalent to a conference paper or magazine article, and each one looks more deeply at a single issue. Included in here is a report from the May, 2000 gathering of the Scholars Program.

In addition, we include Papers given at conferences or meetings. These papers cover a wide range of topics and vary considerably as to length. Books and Reports by other organizations are also highlighted. In addition, we feature Book reviews by leading scholars.

Since part of the mission of HBLI is to train change agents, an abstract of each Fellows dissertation is included to show the kind of research the Fellows are doing and to show off the quality of their work.

As with any organization as diverse as HBLI, it is necessary to publish tools to help others understand the complex mission of the consortium and the variety of tasks HBLI undertakes. Included here is our Report for 2001.