Who is sexual and what does it mean?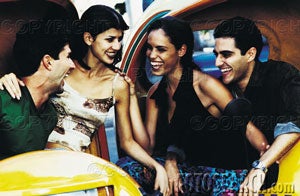 Sexuality is a natural, healthy, life-long part of being human.
Sexuality includes emotions, attitudes and values, as well as behaviors. All people are sexual beings from birth to death. But, people express sexuality in many different ways. As humans we have the capability to reproduce, to feel erotic pleasure, and we have a need to feel loved, wanted and desired.
Society plays a big role in shaping our sexuality. Different people experience sexuality in different ways. Beliefs you may be accustomed to, others may not share. All types of people have sex but not always in the same ways. This does not mean having a sexual experience with someone of another culture would be awkward. However, experimenting with any new sexual behavior can be scary or exciting and rejection can lead to anger or sadness.
Understanding your emotions and feelings about sex can help you make decisions that will improve your sexual experiences. Being open and understanding can also help break through stereotypes which hinder ourselves from appreciating sexual practices and attitudes outside of our culture
Having a healthy attitude about sexuality means knowing our values, beliefs, attitudes, limits, and boundaries, and respecting that knowledge by being responsible. It allows us to feel attractive, regardless of our age, gender, sexual orientation, race, religion, height, weight, or physical or mental ability. Every person has the right to pursue sexual health with out fear or exploitation. It is the most important part of understanding your own sexuality. To better understand your body it important to understand. . .
This web page is designed to provide information for young Latinas
Preventing Female Health Problems
and