submissions
June 03, 2008
From: Jill Yamasawa
Jill Yamasawa
While there is no weapon in this statue's hand, there might as well be one. This is an image of the statue of President McKinley. Once Hawai'i was annexed, the name of the school, Honolulu High, was changed to President McKinley High School.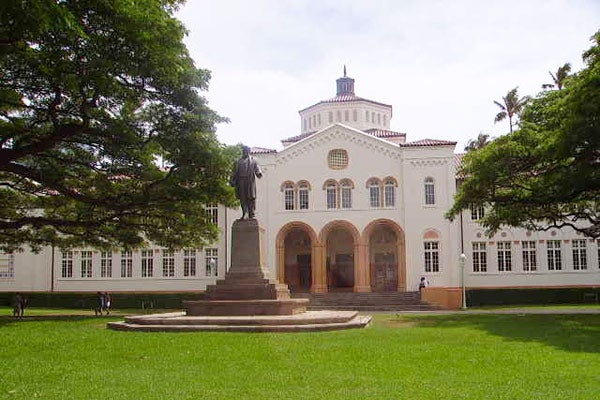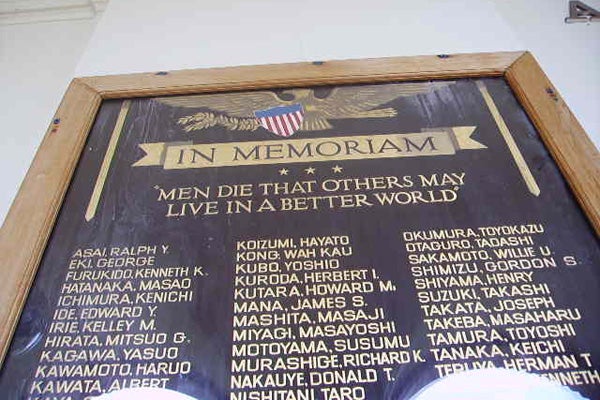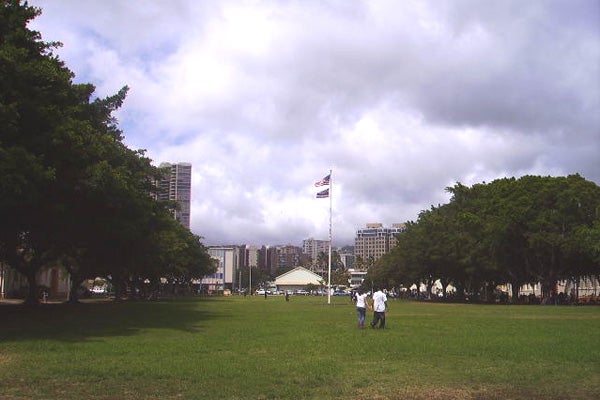 B(u)y A Handkerchief
The following places were either annexed, put under treaty, or became territories during the reign of President McKinley; or these places have high schools, statues, libraries, or other buildings in his honor.
PI
Hawaiʻi
Guam
Puerto Rico
Cuba
Arcata
Redlands
Bakersfield
McKinleyville
The 500
T Street, DC
Philadelphia
Walden
Fort Hamilton
Buffalo
Meadville
Scranton
Antietam Battlefield
Fort Gratiot
Port Huron
Dayton
Canton
Toledo
Lakewood
Sebring
Niles
St. Louis
Arlington
Beaverton
Casper, WY
Mayaguez
Honolulu (((February 23, 1911)))
McKinley C, New Mexico
Mt. McKinley, Alaska
May you never be concealed;
by a handkerchief1
but if (((when))) you are, buy a handkerchief.
---
Note:
[1] – President William McKinley was assassinated by a gun concealed in a handkerchief. [Back to text]