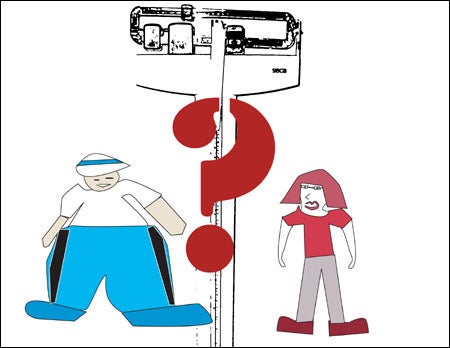 Research has shown that parents are bad at recognizing overweight and obesity in both themselves as well as in their children. This means that you have to take matters in to your own hands when it comes to watching your weight and maintaining your health.
Medically speaking, obesity is defined as a condition when a person's Body Mass Index (BMI) is at or above the 95th percentile, but what does this mean?
BMI is the standard mathematical method used to determine whether or not a person is overweight by comparing height and weight to determine the amount of body fat he or she has. If their BMI is greater than 95% of other people of the same age, then they are considered "obese".