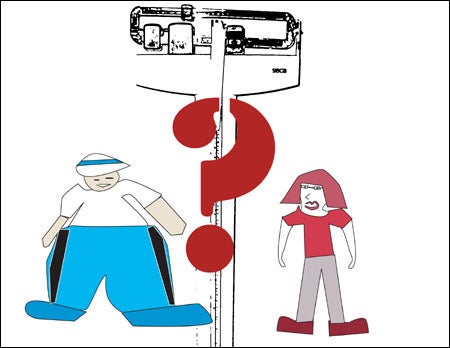 Research has shown that parents are bad at recognizing overweight and obesity in themselves as well as in their children. 1 of 4 parents accurately recognized that their child was overweight; a third of mothers and half of fathers thought their obese children were "about right." Among overweight parents, 40% of mothers and 45% of fathers judged their own weight to be "about right."
Medically speaking, obesity is defined as a condition when a person's Body Mass Index (BMI) is at or above the 95th percentile, but what does this mean?
BMI is the standard mathematical method used to determine whether or not a person is overweight by comparing height and weight to determine how much body fat a person has.
You can check your child's BMI by clicking this link: BMI Calculator