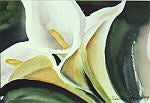 Healthy Habits for Latinos families are very important in supporting and managing health. While it is still possible for a person to improve their health by themselves, having the support of the family makes it much easier to achieve your health goals.
49.9% of Latinos and 57.1% of Latinas are physically inactive!
President's Council on Physical Fitness and Sports
Habits to Break :
Eating Late at night
Large portions and number of servings
Fast Food (McDonald's, Jack in the Box, Taco Bell)
Inactivity
Making jokes to other overweight friends, family
Healthy Habits to Make :
Exercising together, 30 minutes ĘC 3 times a week
Exercise Ideas: walking, climbing stairs, yard work, dancing Salsa!
Support friends, family in eating healthier foods, healthier recipes
If you have a busy schedule, make time to prepare food for your work week
Drink more water