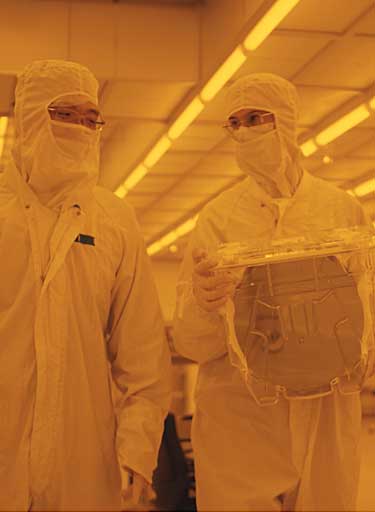 Research and innovation at ASU
The ASU Knowledge Enterprise advances research, innovation, strategic partnerships, entrepreneurship, economic development and international development.
Revolutionizing the
research enterprise
As the human population grows and globalizes, so do the challenges we face — from pandemics to political unrest, supply chains to climate change. Solving these challenges demands the creativity and commitment of many minds with diverse expertise and backgrounds. Arizona State University connects those minds in an ecosystem where creative ideas thrive. We believe a research university is a knowledge enterprise — our business is creating and sharing new knowledge to provide value to our communities. This belief fuels everything we do.
Academic silos no longer serve. At ASU, we have reshaped the very structure of the university, centering our academic units and research institutes around grand challenges. We have woven an entrepreneurial mindset into the fabric of our institution, empowering our students, faculty and staff to test and launch their innovative ideas. We build the right teams to accomplish our goals, regardless of disciplinary or organizational boundaries. Together with our partners from industry, nonprofits, government and academia, we have undertaken an audacious mission — assuming fundamental responsibility for the economic, social, cultural and overall health of the communities we serve.
Be a part of ASU research
We invite students, faculty, staff, alumni, businesses and community members to join us in advancing discovery and innovation. 
Research growth and impact
ASU is one of the fastest-growing research enterprises in the United States, nearly doubling its research expenditures over the last ten years. The university continually climbs in rankings from the National Science Foundation Higher Education Research and Development (HERD) Survey, which measures research expenditures across disciplines and funding sources. ASU currently ranks No. 6 in the U.S. for total research expenditures among institutions without a medical school. Additionally, ASU is a leader in bringing innovations to market, ranking No. 8 among universities worldwide for U.S. patents issued.
$797M in research expenditures in fiscal year 2022
No. 1 for transdisciplinary research expenditures (NSF HERD Survey 2021) 
No. 1 for anthropology research expenditures (NSF HERD Survey 2021)
No. 1 for geological and earth science expenditures (NSF HERD Survey 2021)
Learn more about the
Knowledge Enterprise
Entrepreneurship and economic development