---
---
Guest editor
Nada Gordon
Maria Damon
Chris Stroffolino
Ange Mlinko
Alan Sondheim
Prageeta Sharma
Arpine Grenier
Brian Kim Stefans
Adeena Karasick
David Hess
Cole Heinowitz
---
Guest editor
Deb Comerford
Aileen Kelly
Alison Croggon
Anita Heiss
Cassie Lewis
Dipti Saravanamuttu
Emma Lew
Geraldine McKenzie
Hazel Smith
Jacinta Aboukhater
MTC Cronin
Morgan Yasbincek
Romaine Moreton
Tracy Ryan
---
Co-ordinator
Jo Ann Wasserman


Lucy Sheerman discusses Book of The Fur with its writer Redell Olsen
Book of The Fur by Redell Olsen
Sari Broner discusses "The Incognito Body" with its author Cynthia Hogue
Cynthia Hogue's "The Incognito Body"
---
)postcard
With email from:
Kelly Everding, Mary Berger, Kristy Anderson, Shelley Jackson, Jeff Hamilton, Jeanne Heuving, Roberta Sims
Guest editor
Jeanne Heuving
WRITING EROTICS
Lissa Wolsak, "An heuristic prolusion"
Susan Clark, "as lit x: the syntax of adoration"
Kathleen Fraser "To book as in to foal. To son."
Carla Harryman, "Parallel/Play"
Leslie Scalapino, "transcription-(or lineage) as visual"
ON HOW(ever)
Rachel Blau DuPlessis, "A few words about HOW(ever), 1983-1992"
Kathleen Fraser, "The Jump: Editing HOW(ever)"
Linda Kinnahan, "'A Peculiar Hybrid': The Feminist Project of HOW(ever)"
Elisabeth Frost, "HOW(ever)and the Feminist Avant-Garde"
Ann Vickery, "Kathleen Fraser's Feminist Alternative: HOW(ever)"
---
Mina Loy: A Symposium
Edited by Hilda Bronstein
Hilda Bronstein "'Intermittent — Unfinishing:' Mina Loy and the elusive text as resistance"
Peter Nicholls "'Arid clarity': Ezra Pound, Mina Loy, and Jules Laforgue"
Alex Goody, "Gender, Authority and the Speaking Subject, or: Who is Mina Loy?"
African-American New Poetries
Edited by Kathy Lou Schultz
Kathy Lou Schultz, "Rock and a Hard Place: Erica Hunt and the Poetics of African-American Postmodernity"
Meta DuEwa Jones, "Slam Nations: Emerging Poetries, Imagined Communities"

Harryette Mullen, "The Cracks Between What We Are and What We Are Supposed to Be: Stretching the Dialogue of African-American Poetry"
---
in' print -- recent publications
up date -- news and announcements
Guest editor
Renee Gladman
Aja Couchois Duncan
Deborah Richards
Bhanu Kapil Rider
Dodie Bellamy
Juliana Spahr


"Postings from Britain"
Edited by Caroline Bergvall

Tertia Longmire
Karlien van den Beukel
Edith Marie Pasquier
Shelby Matthews
Maggie O'Sullivan
Redell Olsen
Denise Riley
Caroline Bergvall

---

[click to see full size image]


Short commentaries on recent writing by:
Marjorie Perloff, Rochelle Owen's Luca: Discourse on Life and Death
Anna Reckin, Cecilia Vicuña's Cloud-Net
Brian Kim Stefans, Jennifer Moxley's Wrong Life
Ramez Qureshi,Fanny Howe, Selected Poems
Frances Presley, Nicholas Johnson's foil: defining poetry 1985-2000
Janet Bowdan, Susan M. Schultz's Aleatory Allegories
---
Co-ordinated by
Anya Lewin


Infinite Fracture by Anya Lewin
Texts/Drawings by Lara Odell
Broder by Anna Reckin and Paulette Myers-Rich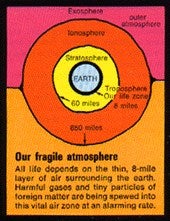 Infinite Fracture
[click image to enter]
---
How(ever) Archive [1983-1992], and How2, V. I, n. 1-3.