Opening remarks by:
Martha J. Kanter, Ed.D.
Under Secretary of Education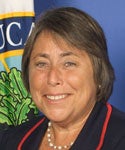 Martha J. Kanter was nominated by President Barack Obama on April 29, 2009 to be the under secretary of education and was confirmed by the Senate on June 19, 2009. Kanter reports to Secretary of Education Arne Duncan and oversees policies, programs, and activities related to postsecondary education, adult and career-technical education, federal student aid, and five White House Initiatives on Asian Americans and Pacific Islanders, Educational Excellence for Hispanics, Historically Black Colleges and Universities, Tribal Colleges and Universities, and Faith-Based and Neighborhood Partnerships. Under Secretary Kanter and her team are keenly focused on improving college access, affordability, quality, and completion to implement President Obama's American Graduation Initiative.
Panelists:
Douglas L. Christiansen, Ph.D.
Vice Provost of Enrollment and Dean of Admissions, Vanderbilt University; Assistant Professor of Public Policy and Higher Education, Department of Leadership, Policy and Organizations at Vanderbiltís Peabody College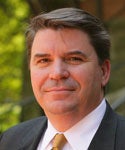 Douglas L. Christiansen is Vanderbilt University's Vice Provost for Enrollment and Dean of Admissions, as well as Assistant Professor of Public Policy and Higher Education in the Department of Leadership, Policy and Organizations at Vanderbilt's Peabody College. Christiansen serves as the universityís chief enrollment strategist, overseeing the offices of Undergraduate Admissions, Student Financial Aid and Undergraduate Scholarships, Enrollment Management Information Systems, The University Registrar, and Vanderbilt Institutional Research Group (VIRG). He also oversees the Chancellors and Cornelius Vanderbilt scholarship programs and the ENGAGE scholars program. Christiansen is a member of the National Association for College Admissions Counselors, American Association of Collegiate Registrars and Admissions Officers and the College Board. He is a member of The College Boardís National Task Force on Admissions in the 21st Century, is a member on the Advanced Placement (AP) National Advisory Committee and is on the Trustee appointed membership committee for the College Board. In addition to Christiansenís administrative responsibilities, he is an active researcher and professor.
Pamela T. Horne, M.S.
Associate Vice Provost for Enrollment Management and Dean of Admissions, Purdue University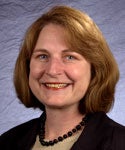 Pam Horne serves as Associate Vice Provost for Enrollment Management and Dean of Admissions at Purdue University. In 2011 she was elected as a Trustee of the College Board. Additional current activities include membership on NACAC's U.S. News & World Report Advisory Committee and American Association of Collegiate Registrars and Admissions Officers' Public Policy Advisory Committee. She also serves as the President of the Association of Chief Admissions Officers of Public Universities.
Mark Jacobs, Ph.D.
Dean, Barrett, The Honors College, Arizona State University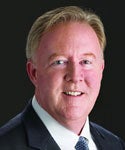 Mark Jacobs is the Dean of Barrett, The Honors College at Arizona State University, where he has joint tenure as a professor in the Honors College and the School of Life Sciences. He received a BA magna cum laude in Biology from Harvard University, a PhD in Biological Sciences from Stanford University and held a NATO Postdoctoral Fellowship in cellular biochemistry and membrane biology at the University of Freiburg in Germany.
Before coming to Arizona State, Mark was for 28 years on the faculty and in the administration of Swarthmore College in Pennsylvania. He was a Professor of Biology, several times the Chair of the Biology Department, and the Associate Provost of Swarthmore. His research addresses the way that organisms – particularly plants - regulate their growth and development, and has resulted in over 50 publications, a Guggenheim Fellowship and a Deutscher Akademischer Austauschdienst (DAAD) Fellowship. He was for 12 years the Associate Editor in Chief of the international plant biology journal Plant Physiology and Biochemistry.
At ASU, Mark has been working to build the Barrett Honors College into a new definition of an American Honors College. That has involved recruiting better students, continuing to recruit top faculty, improving the advising system, raising more funds in support of programs, instituting an honors college fee, increasing the scholarship funds for summer study abroad and the Great American Cities programs, increasing the number of honors courses available to ASU honors students, and improving thesis advising and mentoring.
Mary Ann Rankin, Ph.D.
Dean, College of Natural Sciences, University of Texas at Austin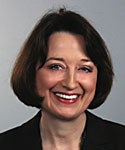 Mary Ann Rankin has served as Dean of the College of Natural Sciences at the University of Texas at Austin since September of 1994. Rankin's research focuses on studies of the physiological relationships governing the evolution of insect life history strategies. She is a member of the American Entomological Society, the Royal Entomological Society, and the American Association for the Advancement of Science. She also currently serves on the board of directors of the Southwest Research Institute.
Joyce E. Smith, M.S.
Chief Executive Officer, National Association for College Admission Counseling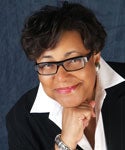 Joyce Smith is Chief Executive Officer of the National Association for College Admission Counseling. In addition to her NACAC inter-association responsibilities, Smith has served as a member of the Advisory Board for Scholarship America, the Board of Directors of the Association of Independent School Admission Professionals (AISAP), a newly formed association of admission directors of independent schools, and numerous other boards. She is a member and the association representative to the Washington area Secretariat, under the auspices of the American Council on Education.
Moderator:
Michael Crow
President, Arizona State University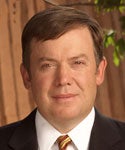 Michael M. Crow became the 16th president of Arizona State University on July 1, 2002. He is guiding the transformation of ASU into one of the nation's leading public metropolitan research universities, one that is directly engaged in the economic, social, and cultural vitality of its region. Under his direction the university pursues teaching, research, and creative excellence focused on the major challenges and questions of our time, as well as those central to the building of a sustainable environment and economy for Arizona. He has committed the university to global engagement, and to setting a new standard for public service.
Since he took office, ASU has marked a number of important milestones, including the establishment of major interdisciplinary research initiatives such as the Biodesign Institute; the Global Institute for Sustainability; and MacroTechnology Works, a program integrating science and technology for large-scale applications, including the Flexible Display Center, a cooperative agreement with the U.S. Army. Under his direction ASU has initiated a dramatic research infrastructure expansion to create more than one million square feet of new research space, and has announced naming gifts endowing the W. P. Carey School of Business, the Ira A. Fulton School of Engineering, and the Virginia G. Piper Center for Creative Writing.
Prior to joining ASU, he was executive vice provost of Columbia University, where he also was professor of science and technology policy in the School of International and Public Affairs. As chief strategist of Columbia's research enterprise, he led technology and innovation transfer operations, establishing Columbia Innovation Enterprises (now Science and Technology Ventures), the Strategic Initiative Program, and the Columbia Digital Media Initiative, as well as advancing interdisciplinary program development.
He played the lead role in the creation of the Columbia Earth Institute (CEI), and helped found the Center for Science, Policy, and Outcomes (CSPO) in Washington, D.C., a think tank dedicated to linking science and technology to desired social, economic, and environmental outcomes. In 2003 CSPO was reestablished at ASU as the Consortium for Science, Policy, and Outcomes.
A fellow of the National Academy of Public Administration, he is the author of books and articles relating to the analysis of research organizations, technology transfer, science and technology policy, and the practice and theory of public policy.