These are links toinformation that keep us happy, healthy, wealthy and wise!
Here is where our well being is!

All the current links to help us as women as well as help us as African American people. If you know of any others, write in our feedback section. Meanwhile, here's to your health!

This page is for all of you 'Show me the money!' and 'I want to know!' people.

Filled with all kinds of interesting sites that help us keep in touch with our businesses, our news/information, our communities and each other. As always tell us about your pages via the feedback form. Now on to Black Links!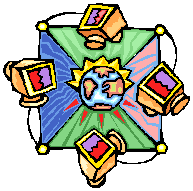 Keeping abreast of what is going on in our city and the world is very important. There's where you can do that. Links to most of the Arizona newspapers and popular world news sites. If you need to know it, its here in our World & Community News site.