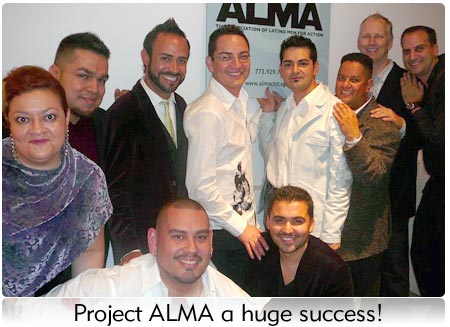 From ALMA, the Association of Latino Men for Action, Empowering Latino Gay Bisexual and Questioning Men by providing Support, Advocacy, and Leadership Opportunities, through Innovative Cultural Programming
The Latino community, and communities of color in general, are at higher risk for all most STIs, sexually transmitted infections, notably AIDs. Behavioral, cultural, and social variables all contribute to these higher rates. The Latino MSM (men who have sex with men) community is a special case, and includes a diverse group of people from across different ethnic, acculturation, sexual identity, and socioeconomic lines.

This website is intended for the health care community, the social services community, and more generally the Latino community. It is for anyone interested in the special health needs of the Latino MSM community and how to use effective intervention strategies in both health care and community settings.
For the purposes of the website the term MSM will refer to men who have sex with men, defined on the next page.