WRITING, an excerpt, by RACHEL BLAU DuPLESSIS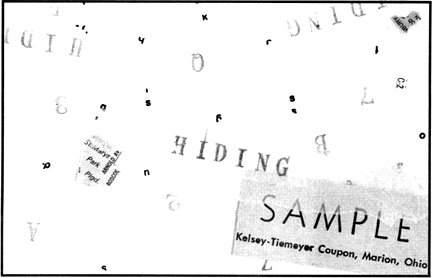 . Plum grainy


veins, unfathomable


noises, moues and wrinkle


winkle



Plumb line, pul-


sing, eye to eye, drinks


dusks of light.



One year after, like a punctuation; one month together, as if


these times had meaning, particular meaning, instead of an


arbitrary path cut through possibly a mistaken hole in the


floor, they thought the radiator was smaller, and there it


is, an unfilled circle ninety years old.



full moon, and hardness

My mother I will, she said.








•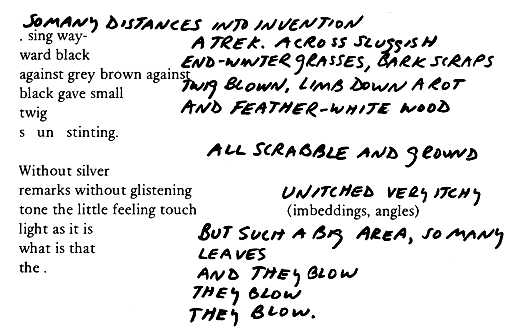 . word. Blue



(pants, trousers, cover-


alls) Blue, all

)"There is Mr. Ashley, narrating


tempered drop

his 'songs' or 'stories' in a


into

gentle, sing-song chant--what


the morning bizniz sweet

he terms 'vocal inflections


whistles, their hustle low

that you might call singing.' "


the-y fl-y one (tows) three.


Stroke in the air, wobble


a tune, wow.


Two red tickets set at an angle--










•









Imbedding some

extruding some

the interplay between selection,


imbedding, and loss. Some few words, chosen, and why; but are


also chosen from, once the day was awash in pinpricks, a pull in


the back muscle, overlay and no experience. No experience because


all.

Say.

Saw

.Operations. Addictions. And no

shadow and it was


dark within this icy

one knows

brightness all disappearing


all intense

writing

what;

does it save it? "diaristic" in


impulse, but unbargained, imponderable. Over written. Written


then over written, over ridden, the selection is one thing, this


(the globule, clot) another. Different plans and different pictures.




uneven picture patterns,


Most poetry something--

irregular blocks, a rebus


imagery, structure.

trued, held in a rose-pink



border.




Dreaming I'm crying



it's she's crying.







. Snaggles, spiggles, stalks


peck out snow.


Fresh, purple, haiku,


heuristic.



















birds

. cumulus color of red sandstone, coal shale

resume


they

and close tabulated bunching

resume


re they

unfirm unpleasant undulant

re who


tcho

unconscious

tcho



pattern up

crests, its opposite

pitter pity


hole in the

touching hard and fast

they poke a


house

disperse

little nest



thick places



bound to violent narratives.












Marginalia without a center? No beginning, No. No

. One word one

ending? No, because form


"word" kkhkkhgggh

at all times is instilled. 0 noble


Koré la la

that ongo--

threaded into the dyad

ingness that entrance into speaking


both ends beading, gleaming


gargle. Conventionally, "goo gah."

encapsulated



eyes burning


Big finger to the little sleeping mouth



It was all cracking


makes sure,



the even silence breathing.



Narrative: the oedipal plot? ends by revealing the hidden


father. Pre-oedipal plot? the mother, hidden. Split subject:


"a living contradiction." A text to speak now, writing,


writing the sung-half song.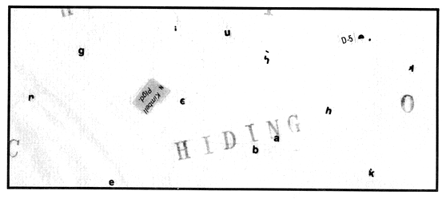 ---
read the author's Bio and Working Notes
go to this issue's table of contents
---