La Chicana: A Celebratory Essay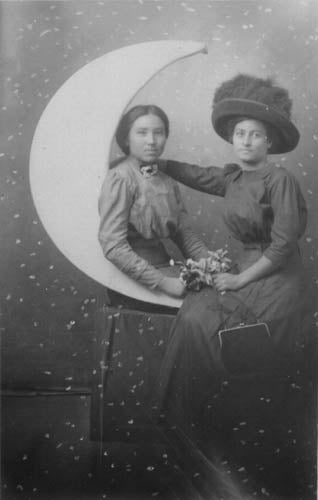 Real-life experiences of Mexican American women in work, play, and community activities are portrayed in the exhibit. "La Chicana" celebrates Mexican American women across generations, classes, and occupations, from turn-of-the-century women and their families to modern, contemporary Chicana educators and leaders. The images transcend the stereotype of Chicanas; and are empowering testimonies to the strength, endurance, courage, and heroism of women who provide us with a source of cultural pride.
The exhibit "La Chicana" was developed by the Chicano Research Collection, Department of Archives and Manuscripts, Arizona State University, University Libraries as part of the Exhibits of Arizona Program outreach service.
Comadres
Teresa Grijalva de Orosco/
Francisca Ocampo Quesada
1912
MP SPC 173:567
Ocampo Family Photograph Collection