LEADERSHIP SEMINARS
---
Future Seminars
Austin, TX: February 18,19 2005



Latino K-12 Public Education Conversational Seminar
HBLI organized and hosted a conversational gathering of scholars and practitioners to discuss the progress over the past 40 years of K-12 public education with Latinos. The two-day meeting held in Phoenix, AZ on Nov. 5-6, 2004 focused in on six issues. more...

IN THE NEWS
---

'Hispanic' imprecise as a term
Dec 10 ATLANTA - Ralph Perales doesn't remember what box he checked off in the 1980 census, when "Hispanic" became an option for the first time. more..

EMPLOYMENT OPPORTUNITIES
---

Eight New Positions Posted in Employment Page November 16, 2004 Eight new employment positions have been posted on the HBLI employment page, to see the positions click more. more...

LATEST ISSUE OF THE NEWSLETTER
---
The Fall 2004 issue of Adelante is available now. more..
FEATURED EVENTS
---

Early Start to College & Diamondbacks
October 2, 2004 . The Diamondbacks baseball team donated 360 tickets so Early STart to College students could attend a game on October 2, 2004. The D-Backs defeated the San Diego Padres 6 to 5. Pitching for the winning team was Randy Johnson. more...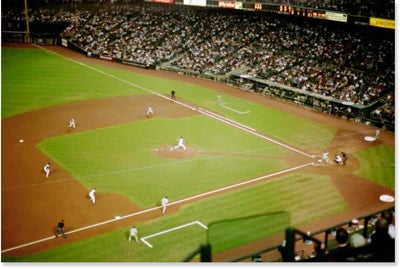 Eearly Start to College at Diamonback baseball game.

College Recruitment Night for Early Start to College Students
October 26, 2004 . With the start of the second year of the Early Start to College program, a College Recruitment Night was held at Phoenix Prep Academy on October 20, 2004. more...

For a complete listing of events view the Calendar.