Artist Portfolio: Titian (1487 - 1576)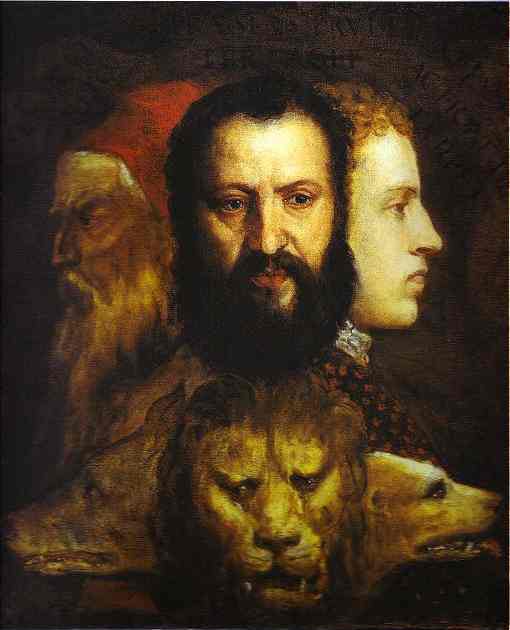 An Allegory of Prudence or Allegory of Time Governed by Prudence c. 1565-70
Inscribed: EX PRAETERITO PRAESENS PRVDENTER AGIT NI FUTUR- ACTIONE DETVRPET [From the past the man of the present acts prudently so as not to imperil the future].
The three heads allude to the three ages of man: youth, maturity and old age. The inscription is arranged in three sections associated with the respective heads underneath. The left head resembles Titian himself in old age; the bearded central man has been thought to represent his son Orazio, while the youth may depict his cousin and heir, Marco Vecellio (born 1545). The triple-headed beast - wolf, lion and dog - is a symbol of prudence.
Oil on canvas 76.2 x 68.6 cm. Presented by David Koetser, 1966. Collection of the National Gallery, London.
---