ASU Wells Fargo Student Center
The ASU Wells Fargo Student Center is available for all ASU students to relax, take a break and get involved. It is located on the second floor of the Arizona Center, above the AMC Theatres. The center, equipped with computers, board and pool-hall type games and plasma TVs, is a place where students can have fun, get information and engage with student leaders.
The center is home to the programming and activities board, Student Government Advisory Board and student organizations — where student leaders can utilize resources, reserve a meeting room and receive advising.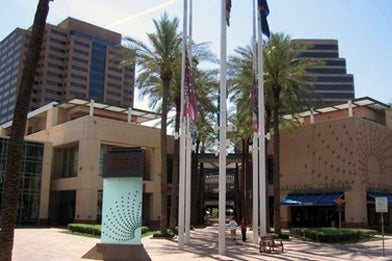 Street Address
455 N. 3rd St., Space 2076
Phoenix, AZ 85004
Building Code
DSC