It is She that Speaks
D.H. 2001


Deborah Harland

Working Note

I solations

(distancing the I from the solator)

(Solator (L) comforter, consoler)
The source material for this/these piece/s of text was mainly found in magazines, newspapers and on television. Through using a variety of textual approaches I hope to challenge the social structures inherent in this source material. My work seeks to destabilise their original textual formats by cutting and pasting, word associating, fragmenting, condensing, and displacing text in order to create new meanings; and to poke fun at some of the old ones and to allow the freedom, confusion, richness and textures of everyday life to breathe.
---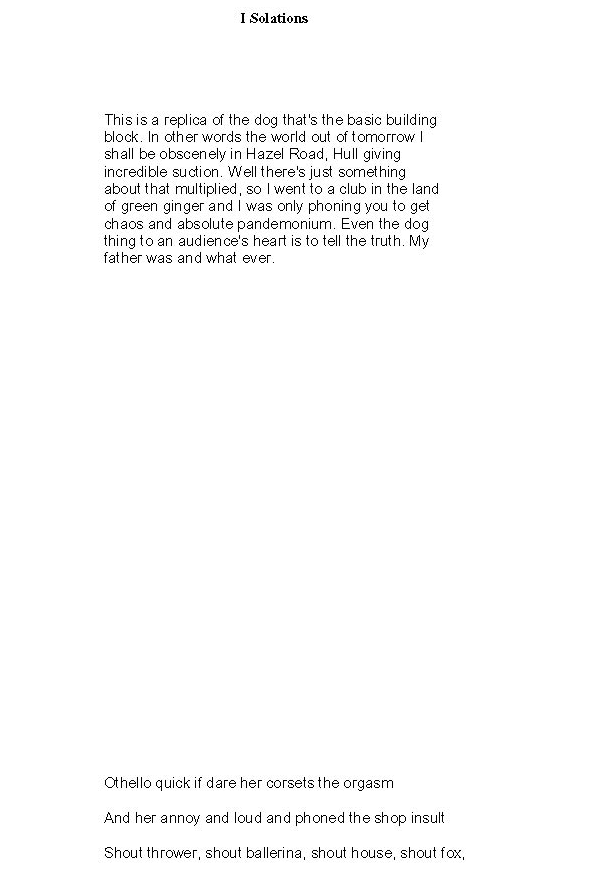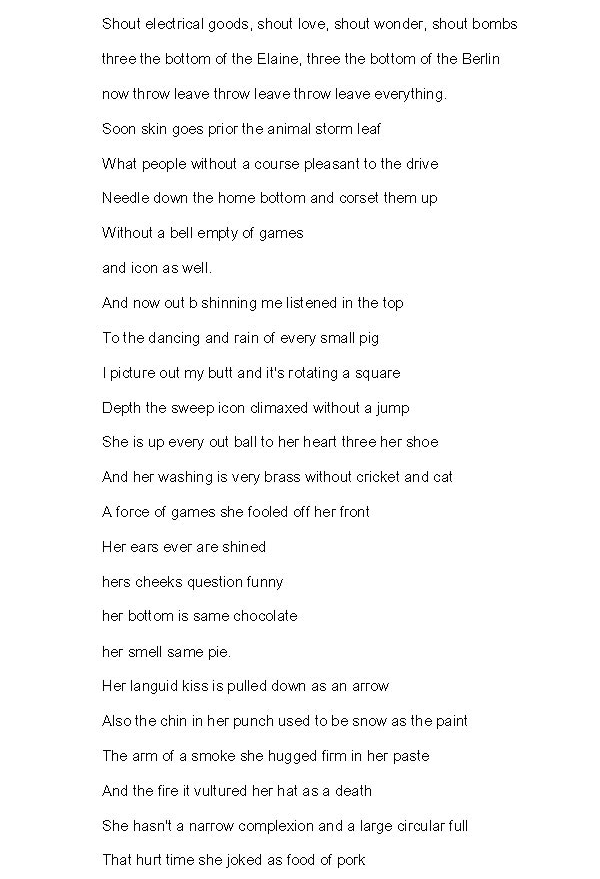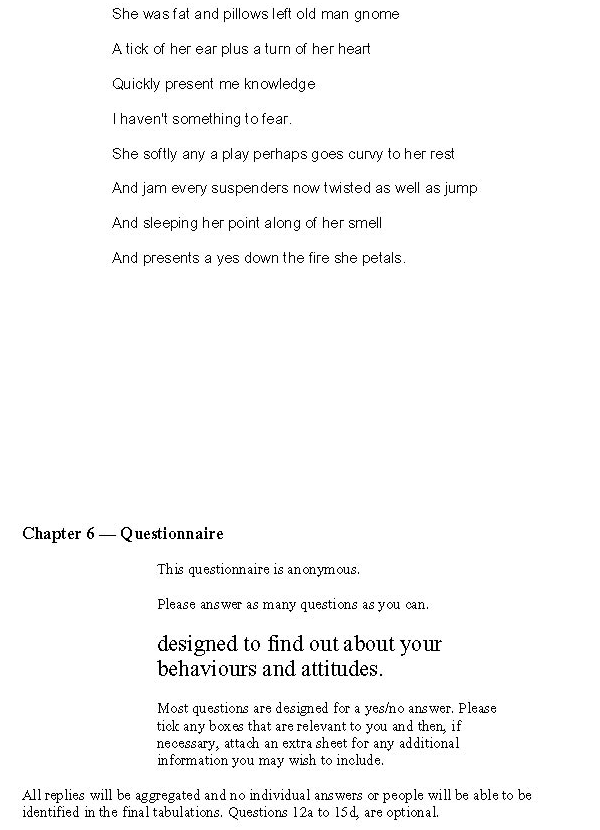 Please place in an envelope and return. Do not fill in a questionnaire, including name and address and then leave it somewhere for other people to read eg. a doctor's surgery.
Thank you for your help.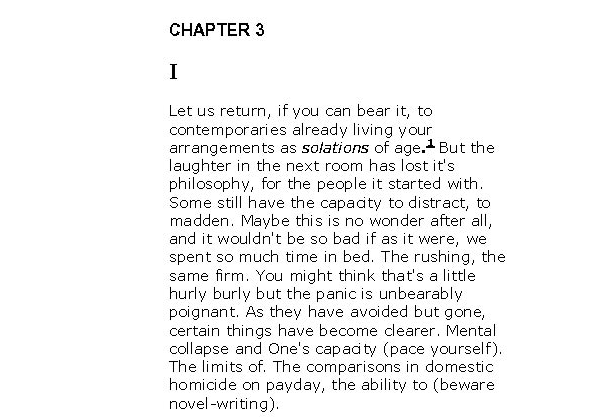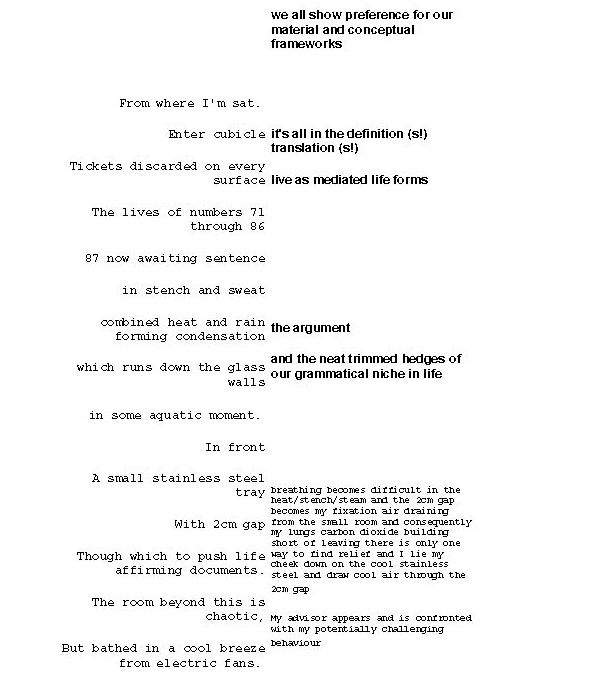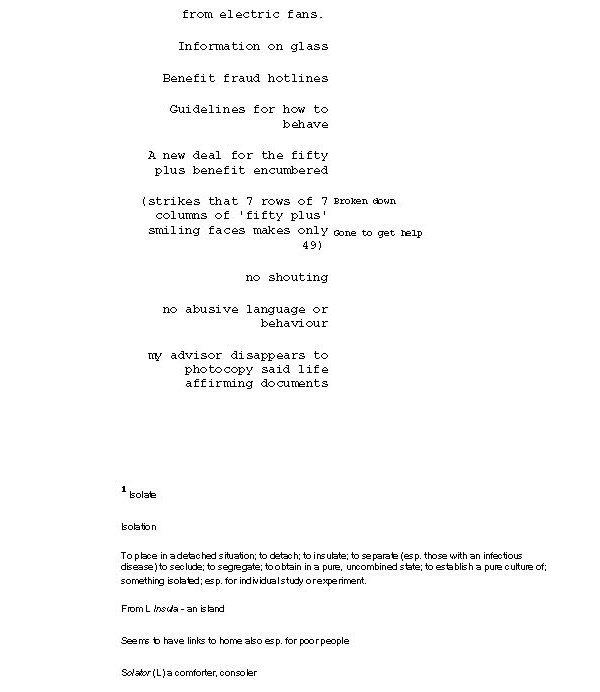 ---
Bio: Deborah is currently working, writing, living and studying in Devon (UK).
---