Campus and Memorial Union Maps
Click here to see the layout of the Memorial Union 2nd and 1st floors]


Map of the ASU Tempe campus: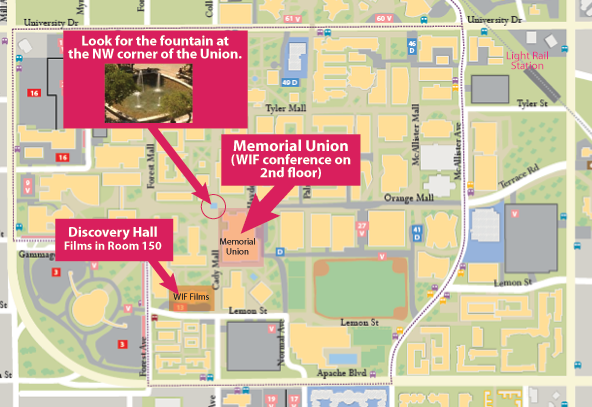 The Women in French conference will take place on the second floor of the Memorial Union (MU), the hub of campus activity on the Arizona State University Tempe campus. Centrally located at the intersection of Orange Mall and Cady Mall, there is a water fountain outside the northwest corner of the MU that serves as a landmark.
The evening films will be shown in Discovery Hall, which is south of the Memorial Union, on the west side of Cady Mall, at the SW corner of Cady and Lemon Street.
Download PDF map of ASU Tempe campus