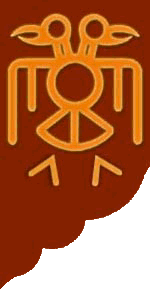 Ph # (480) 965-3867
Fax# (480) 965-8309
e-mail:brp@asu.edu
Go To Shopping Cart and Online Orderform

Offline Order Form



Manuscript Submission Guidelines
>>Justice: A Question of Race


 ISBN: 0-927534-69-X 
288 pp. | cloth | $31.00

ISBN: 0-927534-68-1
288  pp. | paper | $20.00 
Roberto Rodríguez
On March 23, 1979, journalist Roberto Rodríguez was taking photographs of Raza cruising on Whittier Boulevard in East Los Angeles. Among the scenes he was recording was the senseless beating of an innocent and defenseless man by members of the sheriff's department. These officers then turned on Rodríguez, confiscated his camera and film, and beat him so badly that he spent three days in the Los Angeles County Hospital. He was charged with assault with a deadly weapon and assault and battery on a peace officer.
Combining material written before and after the trial, Justice: A Question of Race details Rodríguez's struggle to come to terms with this traumatic experience and to bring a civil suit against the officers involved.
Roberto G. Rodríguez, along with his wife, Patrisia Gonzales, writes a nationally syndicated column for Chronicle Features, selections from which appear in the book Gonzales/Rodríguez: Uncut and Uncensored. He has written for Lowrider Magazine, La Opinion, the Washington Post, the Los Angeles Times, The Philadelphia Inquirer, and USA Today. In 1986, as a result of his triumph in two police brutality trials, he was honored by the California Chicano News Media Association for his defense of First Amendment rights.